Mazen's paintings are a play between textures and color, transparency, and flatness. His work manifests human thought and interaction through figuration.
Mazen has participated in several collective shows, including in Lebanon, Bahrain, Turkey, the USA, and Germany.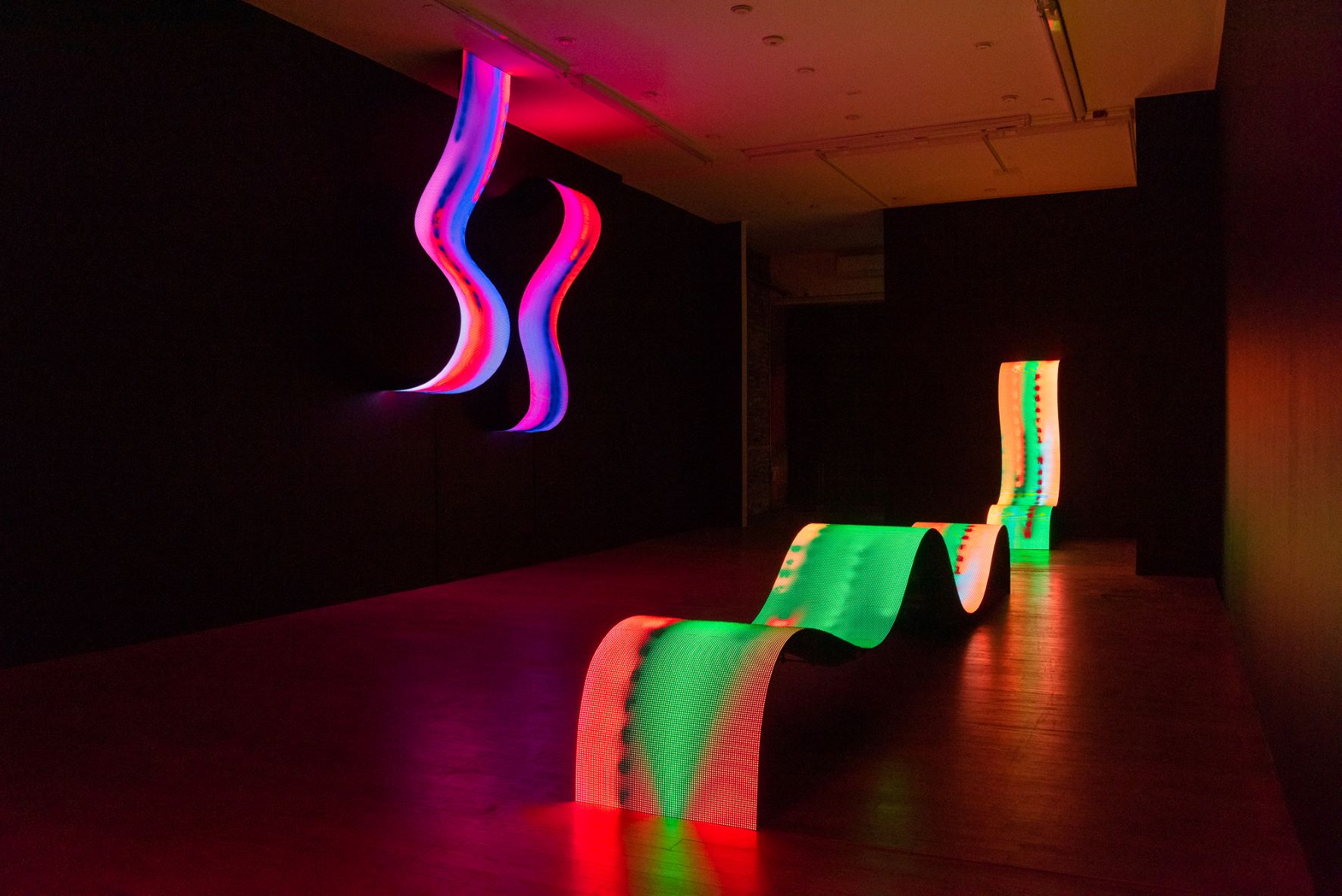 New media artist Daniel Canogar presents his latest show "Loose Threads" at Galloire Contemporary Art Gallery in City Walk, Dubai. I spoke to the artist about his work.